Photographer &
Videomaker
portrait & Visual content
• Amsterdam •
Photo Session in Amsterdam
Put on your favourite outfit and follow me through the scenic (and some secret) streets of Amsterdam, while I photograph that pretty face of yours!
Videos
Promote your brand on Instagram or pitch your crowdfunding project on Kickstarter
next level Instagram
Instagram is not only for pictures, babe!
Statistics show that, more and more, followers love to watch videos on Instagram. In fact, the platform itself has given great attention to videos lately.
Boomerangs are fun, but if you want to stand out you'll want to have beautiful short movies on your feed, professionally made Highlights or engaging Stories.

I will love to discuss some ideas to promote your brand and products on Instagram.
THE PITCH video
Kickstarting? Start-uping? Then this one is for you.
You've got a great idea. You're creating something new and awesome. Everything is set and planned. All you need is to convince people to fund your Kickstarter or invest on your Start-up.
Video is the most engaging medium to pitch your idea online. And you don't have to have the equipments or the expertise: I can help!
your brand is awesome
I know it is! And I'm sure you would love to show on your website and social media how incredible your products and services are.
A great way to achieve this is with a beautiful and engaging video that gets people to connect with you and what you do best.
So tell me, what is your business? I'll be happy to understand your needs and create with you a video thats speaks in your brand's voice.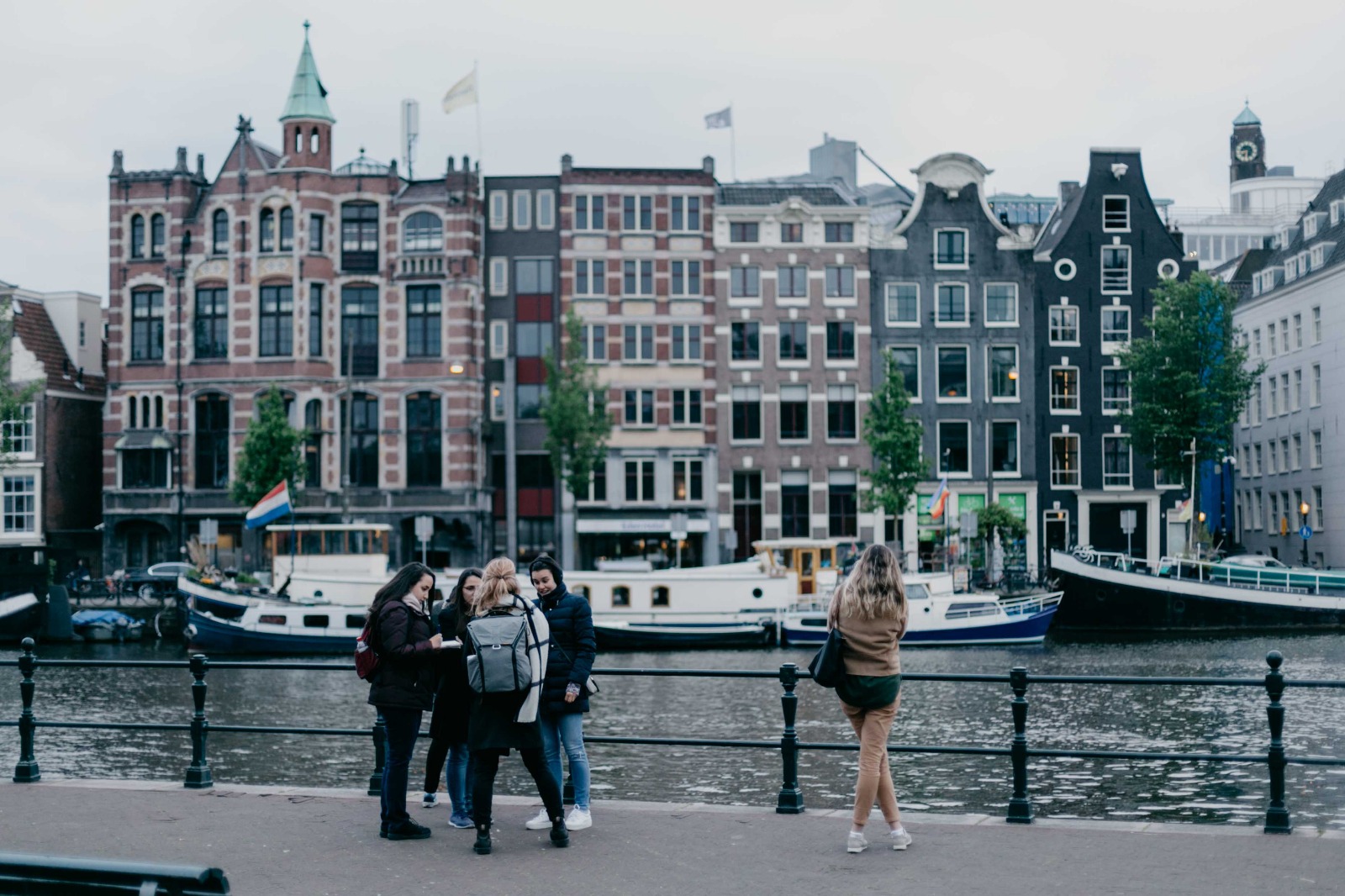 Apart from photographing and filming, I also teach through fun workshops. Join my next photo tour in Amsterdam.
Behind the Scenes
Hi there! I'm Ali, a creative based in Amsterdam. I photograph, I make films and I design.
For the past several years, I've been working with photography and video making. Apart from running my own YouTube and Instagram, I do portrait sessions in the Netherlands and I help other businesses create impact on their social media, telling engaging stories through beautiful imagery - both in photos and videos.
I held my first camera at the age of 5. Since then, I've wanted to become a photographer. But first, I became a geographer (ask me why when we meet!). I then started a career as UX / UI designer and I've been working in this industry for the past 10 years.
Nowadays I combine an exciting start-up job, with holding my camera out and about in the pretty Amsterdam. I love being able to combine all my expertise in my daily work - my keen eyes for beauty, details and, more than everything, my passion and curiosity for people.
These experiences are all different aspects of creating and that's what drives me. As well as creating, I also have a passion for helping. Contact me and let's talk about your portrait session or creative project :-)
LEt's talk
For any question - about photo sessions, videos or workshops - or if you're just feeling chatty today. Drop me a line and let's talk about your idea!
fill the form